Underwriting Office Properties Online Certificate Training Course
Underwriting Office Properties Live Online Certificate Training Course
The process of underwriting office properties correctly is crucial for the lender of a commercial real estate loan, and helps investors or owners maximize returns for office properties.
Document Collection

Sponsor Qualification

Feasibility of a Loan Request

Underwriting Acquisitions

Underwriting Construction

Create Loan Packages
Course Description:
Learn proven research methods that ensure applicants represent themselves truthfully and allow you to get a more complete view of the applicant's finances.
Course Sessions:
1. Wednesday, October 6, 2021: Identifying Creditable Loan Requests
Client Interview
Document Collection
Sponsor Qualification
2. Wednesday, October 13, 2021: Underwriting Office Properties I
Sources and Uses
Historical Financials
Proforma Financials
3. Wednesday, October 20, 2021: Underwriting Office Properties II
Key Metrics to Consider
Deal Analysis
Loan Packaging
4. Wednesday, October 27, 2021: Getting the Deal Financed
Pre-Stabilized Financing Options
Stabilized Financing Options
Closing the Deal
All sessions are from 7-8 PM CST.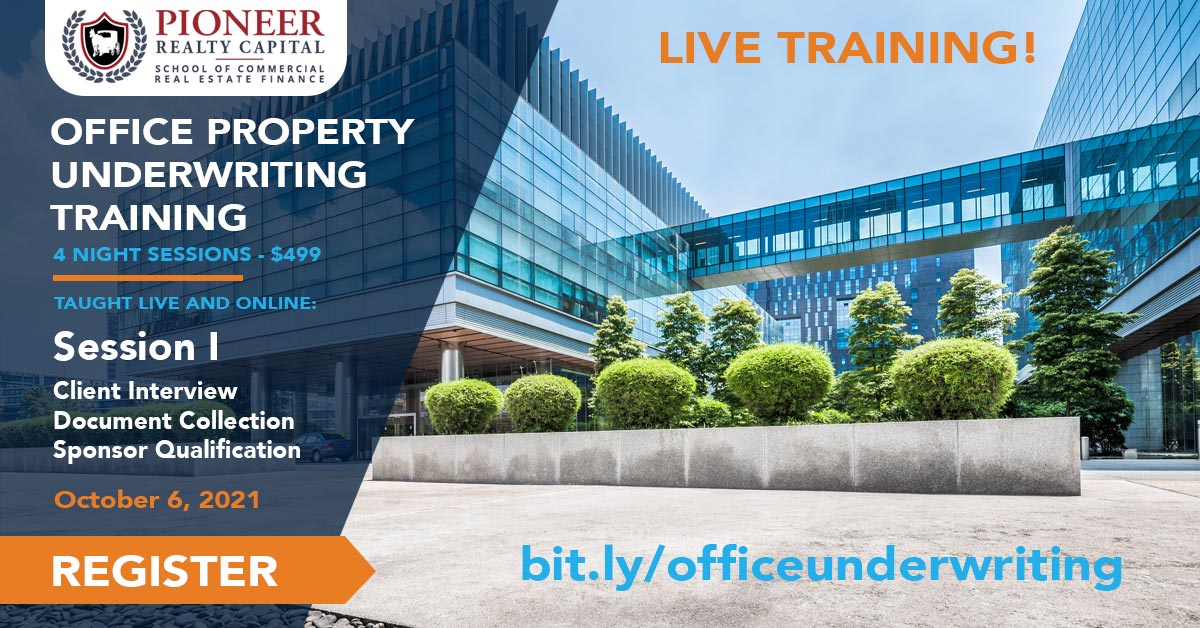 Knowledge is Power! Enroll Now.
Advance your career with live expert-led courses designed to teach you how to underwrite, process, and structure profitable commercial real estate projects using proven processes and tools. Get all the resources needed in 4 short nightly courses, taught live online. Get certified and advance your career. Tickets are $499 for all 4 classes and the certificate. Seats are LIMITED!
Course Instructor:
Mr. Williams is the Managing Member of Pioneer Realty Capital. Mr. Williams participates in all phases of capital sourcing, analytics, structuring debt, and equity placement. For nearly two decades he has successfully negotiated interim, permanent, and joint venture financing for office buildings, mixed use master-planned communities, shopping centers, multi-family, industrial, mini/RV/boat storage, and multiple specialty projects throughout the United States. Mr. Williams received his bachelor's in business and MBA with a focus on accounting and finance from LeTourneau University.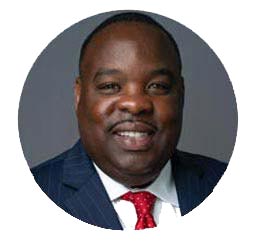 "We have built our reputation on our ability to identify quality transactions, financially underwrite transactions, and properly evaluate risk, and we want to share that knowledge with YOU"
— CHARLES WILLIAMS
Powered by:

Advance Your Career and or Business in Commercial Real Estate with Certificate Learning Courses